Experience a sense of sanctuary – quiet moments of clarity, calmness and sensory relief amid everyday clamour and busyness.

Our products nourish skin and encourage its health by providing generous hydration, restoring comfort, and minimalising irritation. 

We are pleased to offer guidance for skincare regimens that address your concerns and lifestyle, and the seasons' ebb and flow.  
Inspired by Australia's expansive landscapes, and intended to instil a sense of quietude and openness.
Skin Care
Efficacious and nurturing
Products to clarify, hydrate and comfort your skin daily.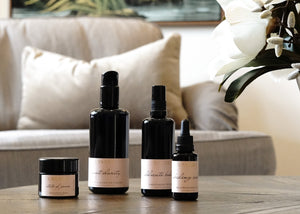 About us
Founded by sisters Carla and Vasa, Vasara combines the benefits of skincare with a distinctive facial method, to nurture an ongoing sense of authenticity, calm and equilibrium.
 Drawing on Vasa's background in cosmetic chemistry and remedial massage therapy, the Vasara collection is influenced strongly by contemporary neuroscience and neurocosmetics – fields that have begun to identify links between the skin, brain and nervous system. 
These products offer unique sensory profiles, textures, and scents as well as visible benefits to the skin. They are intended to serve as touchstones to help you slow down, reset, and make space for contentment. 
Learn More